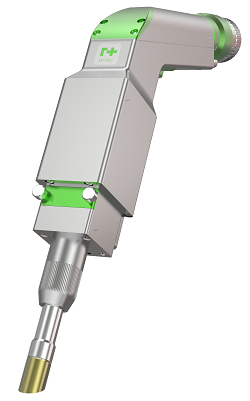 BW101 Handheld Laser Welding Head
Power rating 2KW; Handheld type with adjustable strip spot size from 0.1 to 1.0mm.
Light-duty design with comfortable access.

Wide welding seam, low porosity and excellent melting pool protection.

Variable strip beam spot or circular beam spot. Width variation of strip beam spot is adjustable within 0.1-1.0mm.

Laser welding control system is optional.
Fiber Interface

QBH

Assist Gas Pressure

Clear Aperture

24mm

 

- Air Knife

N/A

Collimator Focal Length

75mm

 

- Protection Air

≤25L/min

Focusing Focal Length

125mm

 

Weight

~ 1.1kg (with CCD)

CCD Interface

N/A

 

Optional Tip Components

Coaxial Nozzle

Cover Glass

 

 

 

- Collimation Side (Top)

N/A

 

 

- Focusing Side (Bottom)

Φ25.4*4mm